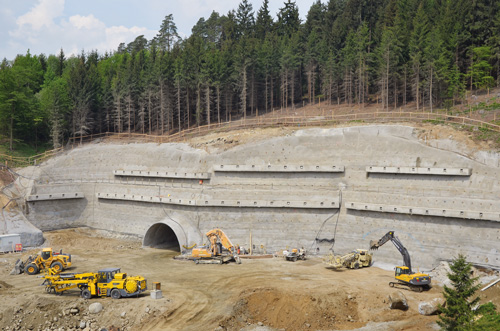 DSI System Accessories
The DSI Hollow Bar System is a self-drilling reinforcement element used in civil engineering and underground construction. The broad field of application ranges from soil nails and anchors to micropiles and rock bolts.
Neither difficult ground conditions nor unstable boreholes are limiting factors for the application of the DSI Hollow Bar System. In addition to the applications mentioned above, the DSI Hollow Bar System is also used as a forepoling element (spile) or as an injection lance for ground improvement or cavity filling.
DSI Sealing Couplings, Lock Couplings and Post-Injection Couplings complete the range of premium quality system accessories and supplement the DSI standard coupling.
The DSI Expansion Shell permits an immediate and secure anchorage of hollow bar tension members in pre-drilled boreholes. For challenging and demanding rock bolt procedures, DSI Underground also offers the DSI S-D Expansion Bolt (see separate brochure).
Angle compensation plates allow a safe anchorage even in large angular deviation. Spacers and drill bit adapters are additional accessories for installation.